Molly McCue, LPC
Molly has been in practice since 2002 and started Family Matters in 2005. Working with individuals and families, she has extensive training in Family Therapy & Eye Movement Desensitization Reprocessing (EMDR) for Trauma and Post Traumatic Stress Disorder (PTSD). Molly received her Bachelor of Science in Psychology from the University of Alabama in Birmingham and her Master's in Education and Counseling from the University of North Florida. Molly has lived in St. Mary's for over ten years. She is a military wife experienced with deployments and military life. Molly has two co-furapists Sugar and Cookie.
www.mollymccuelpc.com
---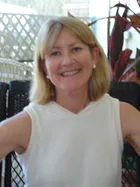 Judy K. Rath, LPC, Neurofeedback Therapy
Judy is an LPC with additional training in Neurofeedback Therapy. She received her M.S. in Professional Counseling from Georgia State University. Judy conducts Domestic Violence groups for Women & Children, Anger Management, Parenting, Grief Support, and Coping Skills groups in all locations. Judy, impassioned with assisting clients to live life to the fullest, couples her foundation in cognitive therapy with additional wellness innovations based upon current research. Judy resides in St. Simons Island.
---
Charese Taylor, LMFT
My name is Charese "Resse" Taylor, I am a Licensed Marriage Family Therapist. I have been practicing Family and Individual Therapy since 2005, and started in Louisville, KY. I have since worked in Florida and recently moved to Georgia in 2020. I work with Couples, Families, and Individuals working through Depression, ADHD, Anxiety, and Mood Disorders. I enjoy motivated clients who are looking for change and prefer a Client-Centered direct approach therapist. I have had over 17 years' worth of experience working with children, families, and couples. I have Masters in Social Work and Marriage Family Therapy and have been fully licensed since 2012. My experience has been with children with Reactive Attachment, Trauma, ADHD, Mood Disorder and Reunification. I am pro marriage and love doing Couple Counseling, Marriage Therapy, and Premarital Counseling. The family system is my specialty and I consider myself a Family Systems Therapist.
---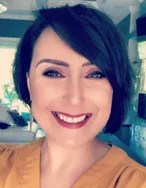 Alessandra Ellis-Lodmell, LMSW
Alessandra Ellis is a recent Saint Leo graduate with a master's in social work (MSW), who provides counseling to teens and adults affected by a range of issues such as adjustment, depression, anxiety, phobia, bereavement, and anger. While under supervision and working toward her licensure, Mrs. Ellis offers a variety of therapies such as cognitive, narrative, and client centered, utilizing mindful techniques. She is knowledgeable of the child welfare system and with people struggling with substance abuse as she has two years' experience in working with this population. Furthermore, Alessandra is Anger Management Certified (CAMS-II) and offers anger management groups. Alessandra is originally from Italy and has firsthand knowledge with military life as she is married to a veteran.
Currently, Alessandra is accepting clients without insurance or with little insurance capable of paying out of pocket $ 40 per intake and $ 25 for sequential sessions. If you are struggling, book an intake with Alessandra and allow her to show you how to be the author of your best life.
---
Erika L. Turner, LCSW
Erika L. Turner is a Licensed Clinical Social Worker with over a decade of experience providing counseling services to adults, children, and families. She received a Masters of Social Work degree from Howard University, in Washington, D.C., in 2007. She has been fully licensed since 2010 and has gained clinical experience working in Washington, DC. Maryland, and Georgia. Ms. Turner has worked in a variety of settings including residential/crisis/inpatient treatment, community mental health, medical social work, military base counseling, and private practice. She has experience providing individual, couples, family, and group counseling with clients from ages 5 to 80. Ms. Turner provides counseling from a variety of therapeutic modalities including Cognitive Behavioral, Psychoanalytic, Family Systems, Mindfulness, and EMDR (Eye Movement Desensitization Reprocessing).

She is particularly passionate about using evidenced-based therapeutic interventions to address traumatic stress symptoms, life transitions, and stress management.
---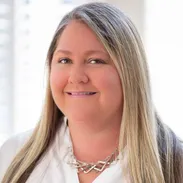 Whitney Bounds
Whitney Bounds is a Licensed Master Social Worker who brings more than nine years of experience in trauma, crisis, and grief counseling to Family Matters of Coastal Georgia. She has worked with at-risk children, teens, and families in Glynn and Camden counties in a non-profit setting as well as with survivors of domestic violence. She has also worked with hospice patients and their families providing grief support as a certified grief counselor (GC-C).
Whitney has a bachelor's degree in health services administration from the University of Central Florida and a master's degree in Social Work from Our Lady of the Lake University in San Antonio, Texas. She specializes in grief and bereavement therapy, and cognitive behavioral therapy. She sees clients of all ages. Her passion is serving the families of Camden County with client-centered therapy in a safe environment that fosters personal growth.
---
Animal Assisted Therapists: Sugar and Cookie

MORE INFORMATION

Contact us today!
We welcome your questions and queries. Visit our Contact Us page for complete contact information.

Front Reception
912-825-8488